The BrainBOS Model Consulting
Consulting
THE BRAINBOS MODEL
Business enterprises often face difficulties in growth, inadequate staff, ineffective operating system, poor sale products …
BrainBOS (Brain Business Operating System) is a model that helps businesses create growth power with Seven Key Components: Vision, structure, product, people, implementation and culture. This is a group of 7 factors that create a sustainable development home for businesses.
Consulting services based on the BrainBOS growth model provided by BrainMark include:
Business vision building Consulting (BrainVIS)
Corporate Restructure Consulting (BrainCRE)
Product development system consulting (BrainPDS)
Competency system Consulting (BrainCOM)
Entrepreneurial operating system Consulting (BrainEOS)
Effective implementation Consulting (BrainAUD)
Corporate Culture Consulting (BrainCOC)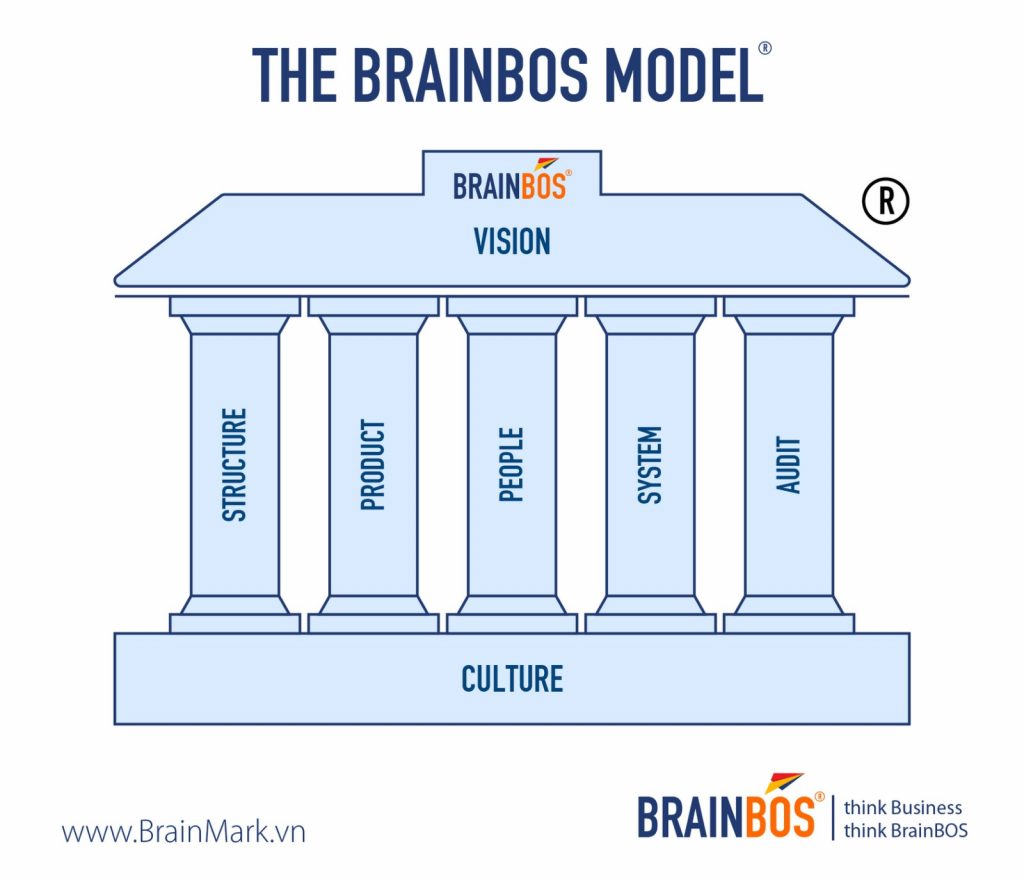 BrainMark is a company specializing in consulting Vietnamese businesses in building systems, operating strategies and business for more than 20 years. With the BrainBOS growth model that has been registered worldwide and licensed by BrainMark in Vietnam, we offer businesses a consulting service package committed to growth with an integrated system of tools, helping businesses build strong system pillars, reduce operating costs and effort.
Please contact us at the address below for advice support:
———————————————–
BrainMark Consulting
A member of BrainGroup
596 Nguyen Dinh Chieu St., Ward 3, District 3, HCMC, Viet Nam
Hotline: 0909 363 363
Email: consulting@brainmark.vn