Branding in crisis time
Branding in crisis time
In fact, when the cost reduction is in need, many business owners think of reducing the budget for marketing. According to Master Nguyen Thanh Tan – Director of Brainmark Vietnam Consulting Company, Brand Manager of Sai Gon Businessman Club, this point of view needs to be reviewed, especially when businesses need to sell goods, should continue dealing with customers or needs to understand the needs of customers …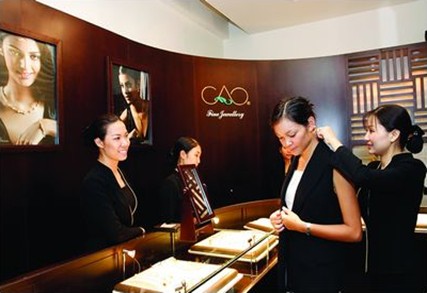 Customer service, the effective way of building company brand
In general, businesses can cut advertising budgets in marketing, while other budgets have to be cautious. Master Nguyen Thanh Tan emphasized: "While many businesses cut costs as much as possible in brand communication, a really small but unique activity from other competitors will impress enough, although the cost is very modest. "
Branding is a long process and it is the work of all members in the enterprise, in which the dominant role belongs to the leader. Speaking at a branding seminar organized by Sai Gon Businessman, Mr. Phan Ha – Principal of Bach Thai Buoi School said that there are 5 "levels" in the consumer's feelings for the product – service of business: trust, customer belief, love, proudness, admiration. To survive, businesses just need only consumer belief, but to be their fans and they are willing to introduce to others, company  must know how to push the customer's emotions to the highest "level" – admiration .
In theory, there are four typical strategies for branding, including: product / service differentiation, low price, focus on low price, focus on product quality – service. The market is like a glass of water. When big businesses drop in the "big pebbles" it will definitely create "gaps" and that is the opportunity of small businesses. Recently, in response to the global financial crisis, many large businesses have scattered their activities and this is the way to dominate the market. So, what do small businesses do? According to Mr. Phan Ha, to penetrate the market step by step to build the brand, it is imperative for small businesses to be nimble and flexible to create unique and various products and services.
In recent years, in Vietnam, there are many companies have limited budget but still build a good brand in the minds of consumers. And their secret is innovation in product design as well as market approach. It is possible to see the case of Y Lan who drew National Presidents by sand as an example. The owner of this brand sought to approach the Organizing Committee of the APEC 2006 Conference to offer the proposal. They are not only unique but also feature the characteristics of Vietnamese culture. When the plan was deployed, the mass media "volunteered" to promote the sand painting by Y Lan!
Master Nguyen Thanh Tan confirmed that the target customer's brand recognition always includes two parts: hard part and soft part. In particular, hard part is a consistent and professional brand recognition system from color to brand message. The soft part  is the smile of the salesman or security man, customer service program, company behaviour towards its employees, communities, partners, and competitors … In the current phase,  when the budget for improving the operation of enterprises in general is reduced at max, the focus on building "soft part" is one of the best way for businesses branding.