Consulting to build Annual Operations Plan (AOP) for Sai Gon Food
Consulting to build Annual Operations Plan (AOP) for Sai Gon Food
Once again, BrainMark continually cooperate with Sai Gon Food to make Annual Operations Plan (AOP) in 2018
As a professional consulting & training company, as well as a companion going along with the development of Saigon Food Company, we are extremely proud to see our contribution has partly helped Sai Gon Food get better business performance, clearer development paths in 2018.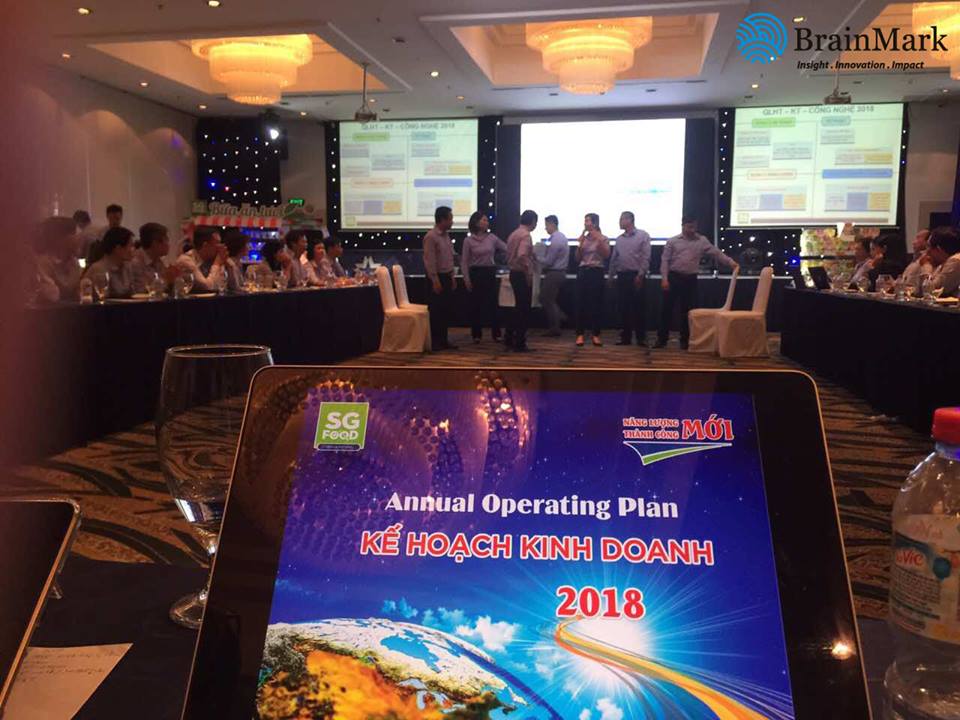 As a result of great coorperation between two companies is that annual objectives and business plans are fulfilled in accordance with compnay objectives, and getting a high agreement from Company Board of Directors
Customer satisfaction is always the primary priority of BrainMark. During the implementation of the plan, BrainMark team has always tried to cooperate closely and support with the desire to help Sai Gon Food Company build a business plan effectively.
When coming to BrainMark, customers are always satisfied with the professional working attitude and dedicated support of the consultants involved in the project. Once your company has become a partner of BrainMark, all your company needs in solving questions, issues during and after the implementation of the project, BrainMark is always ready to support. This is the most exclusive form of warranty for BrainMark customers. It can be said that BrainMark is the only consulting company in Vietnam committed to long-term cooperation to support customers after the implementation of the project.