BrainMark awarded the US KPI certificates for Ha Lan Fertilizer Company
BrainMark awarded the US KPI certificates for Ha Lan Fertilizer Company
On 23 Nov 2018, 11 departments of the Ha Lan Fertilizer Joint Stock Company completed building the BSC – KPI and was awarded US BSC-KPI certificates.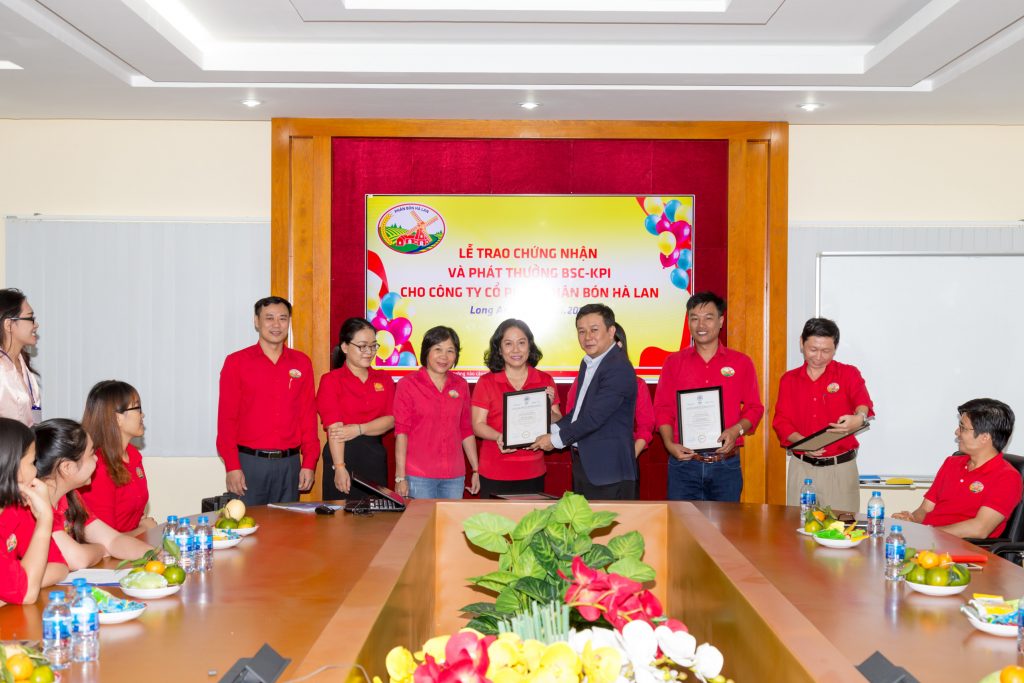 HA LAN FERTILIZER CORPORATION specializes in manufacturing and trading all kinds of fertilizers. HA LAN FERTILIZER CORPORATION provides the market and farmers with a wide range of fertilizers that meet the needs of most crops as well as their consumption. With the capacity of more than 100,000 tons/year, Ha Lan's fertilizers are produced by urea liquefaction technology, HA LAN FERTILIZER CORPORATION has been making a firm foothold in the market.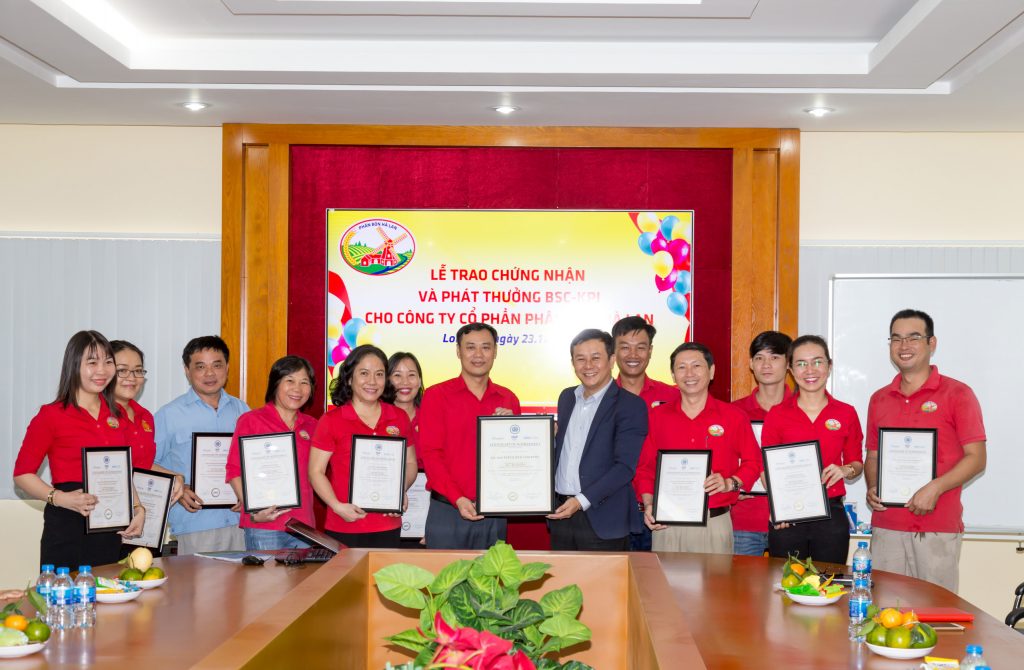 With the criteria of Speed – Devotion – Responsibility, the project is completed faster than expected and successfully exceed expectations. With the trust of the Board of Directors of Ha Lan, BrainMark continues to be a consultant company accompanying with Ha Lan in the 3P salary system and AOP in 2019 consulting.
-BrainMark team-