Skills Training to become a professional Project Manager for Heineken Vietnam
Skills Training to become a professional Project Manager for Heineken Vietnam
Having continuously cooperated with Heineken in many projects, on 8-9 / 10/2018, BrainMark is continuously to become a leading consultant for the project of training management skills for Marketing Department of Heineken with the topic: Project Manager Professional.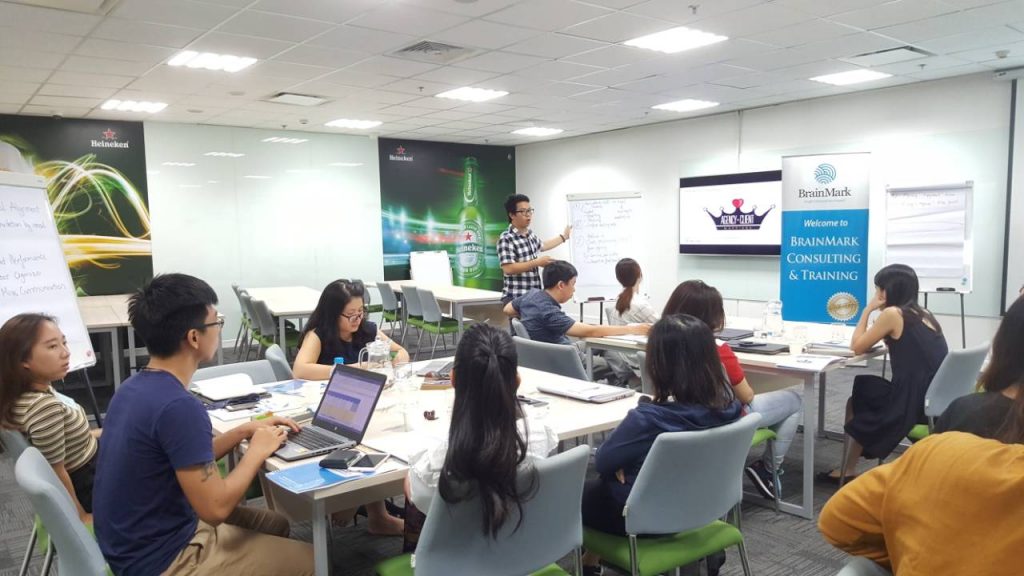 In Vietnam, HEINEKEN manufactures and distributes beer brands: Heineken, Tiger, Larue, BGI, BIVINA, Desperados, Affligem and Strongbow fermented apple juice. HEINEKEN operates six breweries throughout Vietnam, in Hanoi, Da Nang, Quang Nam, District 12 in Ho Chi Minh City, Vung Tau and Tien Giang.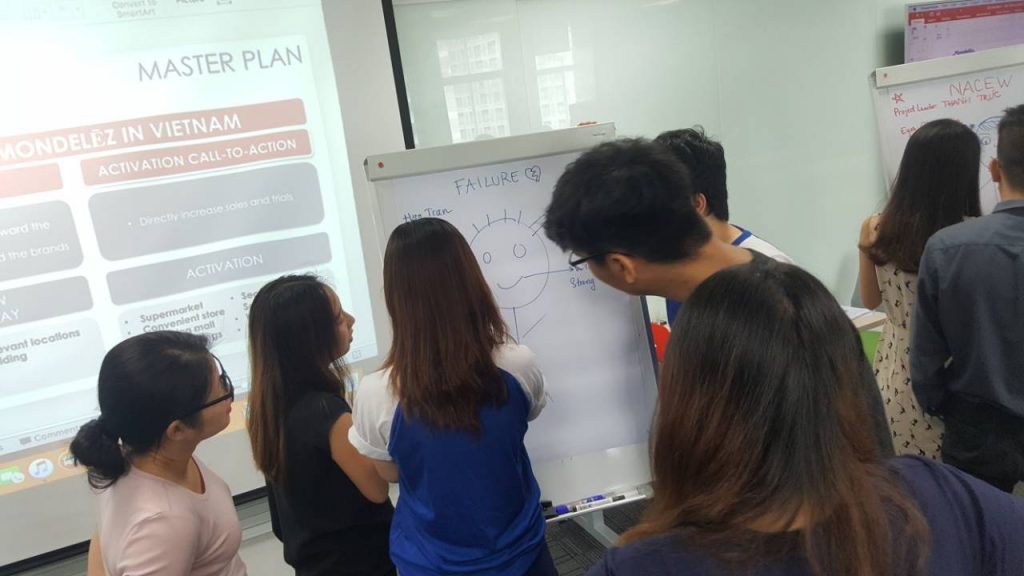 A large project usually has many items, sections and many different jobs. Therefore, project management skills are one of the most important skills for the project to be implemented effectively. The project manager must be a person who can both adjust his / her work to suit his / her ability and responsibility. In addition, they must know how to empower and assign the work to others in the most reasonable way.
Through the training sessions, BrainMark experts shared many useful knowledge and practical experiences as well as case study to trainees and also partly solved the questions and difficult situations that Heineken Vietnam is encountering.
The training program ended well with high satisfaction because of professional knowledge that BrainMark provided.
-BrainMark team-